Star 5 Frigo 3 +10°C(-25°C)
Star 5 Frigo 3 +10°C(-25°C)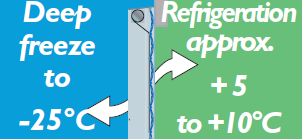 The
Star 5 Frigo 3
is designed for enhanced insulation between freezer and chilled environment without obstructing traffic.
It combines an insulating, flexible, sealing curtain and the new reduced thermal cold bridge structure with an autoregulated, lowdiffusion anti-freeze system.
Dimensions up to 4 x 4.5 m
Also available in the same product line: Star 5 Frigo 2+/+ to separate chilled and ambient area, Star 5 Frigo 2 +/- for insulation between freezer and chilled area and Star 5 Frigo 1 to divide two freezer areas.
Installation
The independent structure is fitted in the opening, inside or outside of the volume to be insulated, depending on pressure requirements.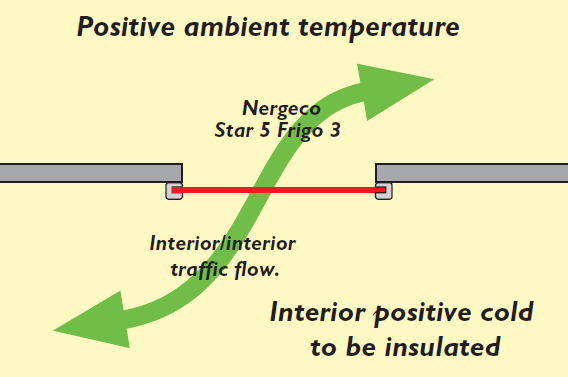 Operation
Opening:

"just in time", manual or automatic with all kinds of detection, at a speed of 0.6 to 0.8 m/s based on curtain dimension.

Closing:

"fast", manual or automatic with an adjustable timer, at a speed of 0.8 to 0.6 m/s.

Power-free opening:

ratchet handle.

Motor unit:

Housed in the structure, power from 1.1 to 2.2 kW based on dimension - IP 55.

Power supply:

230/400 V tri-phase + neutral for anti-freeze system + earth connection, 50 Hz, upstream circuit breaker protection. 300 mA.
Insulation
Closed door:

the flexible double layer curtain with integrated air mattress (U=1.78W/m².K) has covered edges® on the reduced thermal bridging structure, from top to bottom.

At each cycle:

it reduces the opening time per cycle thanks to its "just in time®" opening and "fast" closing with enhanced safety.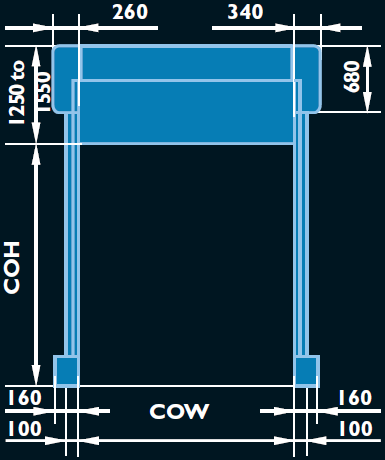 Adapted for deep-freeze processes
With no mechanical welding (1) the Star 5 Frigo 3® combines an insulating, food grade, triple-layer curtain with sealed horizontal welds (2), and free® , multiflexible ® and compressible (3) soft bottom edge with a structure and mechanism that are smooth, waterrepellent, corrosion-free and a non-thermal bridging (4).
These latest generation materials offer performances superior to 316L stainless steel.
Low-diffusion, self-regulated anti-freeze system integrated in the vertical guides.
Spare parts readily available from stock.